Events in November
You want to know which are the most popular festivals and events in November in South Africa?
In our listing below we have included the most popular South African events in November for all provinces. These events are listed with links to event organisers so you can get more information and find out where to buy tickets.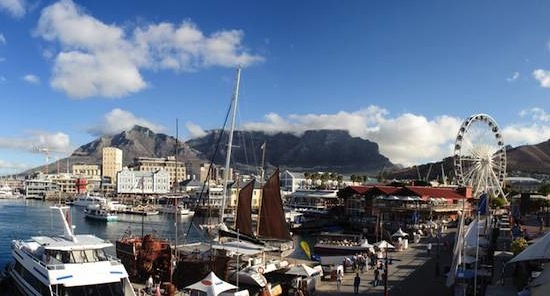 Cape Town Waterfront
Enjoy these great South African festivals and if you like this page, please spread the word and share with your family and friends.
What's on in South Africa?
November 2017
2 - 4 November 2017

Upington/Northern Cape

Annual Kalahari Kuier Fees. More info.
3 - 5 November 2017


Parys/Free State

Vredefort Dome Festival. More info
4 November 2017

Clarens/Free State

Pinotage on Tap Festival. More info.

5 November 2017

Soweto/Gauteng

Nike Soweto Marathon. More info

8 - 10 November 2017

Johannesburg/Gauteng

FNB Whiskey Live Festival at Sandton Convention Centre. More info

16 - 18 November 2017

Ficksburg/Free State

Cherry Festival with various sports and family events, tours and concerts. More info

19 November 2017

Fourways/Gauteng

Momentum 94.7 Cycle Challenge. Road race with great atmosphere. More info.
25 November 2017

Johannesburg/Gauteng

Sansui Summer Cup at Turffontein Racecourse. More info
Great South Africa Shows and Exhibitions
Events in November 2017
There are many exhibitions and shows that cater not only for trade visitors but also are open to the public. The events listed below provide great insights for all living in South Africa.
16 - 18 November 2017

Durban/KwaZulu Natal

World Tamils Economic Conference at the ICC. More info.
30 November  - 3 December 2017

Johannesburg/Gauteng

Mama Magic/The Baby Expo at the CocaCola Dome. More info
Looking for more great things to do and to see in South Africa?
Our new Living in South Africa guide book has a comprehensive 'Leisure Chapter' with loads of great tips for exploring the country and the South African provinces. Make sure you get a copy!
Click and view sample pages

Order your copy of the e-book Living in South Africa or buy the print version directly from us or in the local bookstores.

Simply click the button below and find relevant information how and where to buy the book.
Disclaimer: This events listing is for information purposes only. You should contact the event organiser to confirm any dates in advance.
Image Credits for Events in November: Images courtesy of events organisers. Other images by SATourism, Shutterstock and own images.
Return from Events in November to Living in South Africa Homepage