Living in South Africa
A Guide Book to Moving - Working - Enjoying Life
Living in South Africa, one of the most popular expat destinations in the world, is both exciting and challenging. Our new South Africa guide book will tell you all you should know about this beautiful country, whether you are a foreigner or a South African, expat or local.
Have a look at some sample pages taken from our book...
… and be amazed at the plethora of facts and insights presented in this unique South African guide book.
The comprehensive and practical handbook on moving to, working in and enjoying life in South Africa is useful to all interested in embracing life in this country. It will assist especially those in the process of relocating to and settling in this country and is a must-read expat guide for all planning to make South Africa their new home.
Have you ever considered living in South Africa?
The carefully researched information is complemented with personal experience and includes helpful hints and recommended resources.
Thinking of relocating?

Needing help coping with culture shock?

Need advice on housing and schooling?

Want to know about working and business?

Need to know about cultures and customs?

Looking for information on day-to-day-life?

Want to learn about the country and its provinces?
The book contains 296 pages in colour-coded sections with plenty of graphics and photos for easy reference. You will consider this guide an indispensable tool when planning to make South Africa your new home. The first guide book of its kind covers a wide range of topics on South Africa. Therefore, in this unique book, you will not only find lots of facts, but also plenty of helpful tips, links and resources useful for a smooth and manageable settling-in process.
'Living in South Africa is the perfect welcome to our amazing country. This book is filled with vital information, practical tips and social insights. A must-read not only for expats, but for all who want to embrace living in South Africa.'
Written by German expat Regina Gräff, editor of ExpatCapeTown, and South African Derryn Campbell, co-founder of Awesome SA and author of the best-selling book Awesome South Africa, this practical guide book is based on a rich collection of personal experiences and insights. 
'Your book is fabulous. It will be of great benefit to any inbound expat to the country.' Alta McMaster, Global Mobility PwC

Why South Africa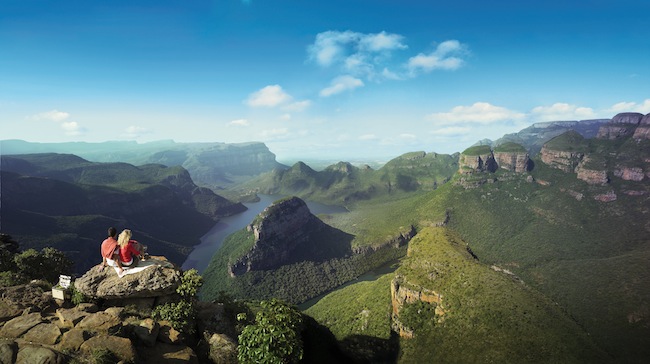 South Africa's beautiful Cape Town is the top travel destination - Lonely Planet, 2017
South Africa was voted by travellers as the best country in the world - The Telegraphy, 2016
South Africa is the ninth best country for overall expat experience. - HSBC, 2013
South Africa is the third friendliest country in the world. - Forbes Magazine, 2011
Read more accolades for South Africa here
What's to know...
Find out why South Africa is one of the favourite destinations for tourists and expats living in South Africa
Subscribe to our free newsletter Lekker Living in South Africa and be up-to-date with South Africa news about living in beautiful South Africa.
In our Living in South Africa Guide Book you will find lots of tips and facts for moving to, working in and enjoying life in South Africa. With plenty of valuable resources.
Find the freshest news and insights about Living in South Africa on our blog.
Our South Africa facts give you some unique insights with general facts you should know, economy facts at a Glance and ten Facts for Daily Living in South Africa.
Resourceful information on the nine provinces of South Africa: A map of South Africa, fun and statistical facts about the provinces, attractions guide and so much more.
Our Moving to South Africa expat guide will provide lots of useful tips, helpful hints and recommended resources for an easy relocation to South Africa
Read about immigration to South Africa, what to consider when moving to South Africa and find out how and where to apply for your South Africa visa
Our South Africa Property Guide will explain your housing options and provide useful tips and insights
Jobs South Africa: All about finding work in South Africa, job search engines and work permits
Education in South Africa: Living in South Africa Guide to Schools and Universities in South Africa
Find out all about South African Food: Read about typical South Africa food, food prices, specialties to taste and food festivals to visit
Find the Best Events in South Africa in our Living in South Africa Events Calendar 2020
About the Team: Regina Gräff and Derryn Campbell
Find out about customised branding opportunities for the Living in South Africa book
Our South Africa Guide Book 'Living in South Africa' is out as e-Book as well! Get your book here.
Get your copy of the Living in South Africa ebook and start reading immediately. Available now as pdf and epub versions.
Join us at the South African Bookfair 2015 from 31July 2015 to 2 August 2015 at Turbine Hall in Johannesburg.
On our Contact Us form you can send us your comments, suggestions and questions about living in South Africa
Useful Links for your own research: Living in South Africa
Find here some Book Reviews for our the Living in South Africa Guide Book
Image Credits on Living in South Africa.com: shutterstock.com, SATourism and own images, if not otherwise mentioned.