Jobs South Africa
When looking for jobs South Africa offers great opportunities for highly skilled work seekers. However, it is imperative to have some expertise in your specialist field or to have work experience which can not be found on the local job market. South Africa attracts people from all over the world who come to work in the country, but getting a work permit is mandatory when you are not South African citizen or permanent resident in this country.
There are no job seekers visas and it is illegal to come into the country with the purpose of looking for a job. People with sought-after professional skills, such as engineers or IT specialists, are encouraged to work in South Africa and help create jobs and improve the skills and education levels of the local population.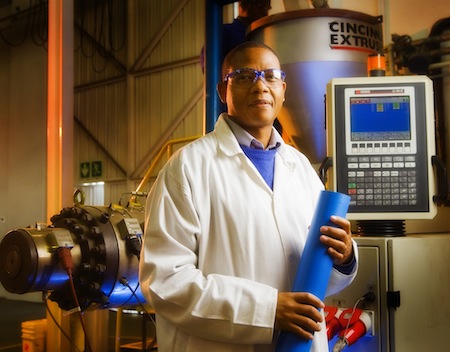 South Africa Work Permits
Given the high unemployment rate in the country, a work permit is, in general, only granted to a foreigner who possesses critical skills, such as foreign language skills, or suitable qualifications that are in limited supply on the local labour market.
With the implementation of the new immigration regulations, as of 26 May 2014, the previous quota work and exceptional skills permit categories have been removed and a new critical skills work visa category has been introduced. Here are the most common forms of work visa available in South Africa. 
Critical Skills Jobs South Africa
The Department of Home Affairs has published a new listing of critical skills on 3 June 2014. The following skills and qualifications are considered critical regarding any applications for a critical skills visa or permanent residency permit. Amongst these critical skills are:
Actuaries and Risk Assessors
Corporate General Managers
Financial Investment Advisors
Specialists in Telecommunication and ICT
Specialist in the engineering sector
Health Professionals and Pharmacists
Scientists, such as Physicists and Biochemists
Foreign language speakers for specialist language support and technical sales support (Danish, Dutch, Flemish, French, German, Greek, Italian, Mandarin, Spanish, Swedish, Swiss German)
For further information on critical skills, click here.
Jobs South Africa
IT jobs in South Africa are commonly based in the county's major business hubs Johannesburg and Cape Town. Many local and international high-tech companies as well as the IT industry are located in Cape Town. Among the professions considered critical skills are:
CISCO Solution Specialists and CISCO Engineers
Integrated Developpers (PHP, Pearl, Java)
IT Security Specialists and AV(Antivirus) Specialists
Microsoft System Engineers and Desktop Support Engineers
Network Analysts, Network Controllers and Network Specialists
As often referred to, there is a large skills gap of local expertise in the engineering sector. The following engineering jobs in South Africa, are considered critical skills in South Africa. Among others are the following:
Energy Engineers

Metallurgical Engineers

Chemical Engineers

Civil Engineers

Electrical Engineers

Geologists
Industrial and Production Engineers
If you possess any of the above mentioned skills, are registered with a professional body, council or board recognised by SAQA, you might quite easily find work in South Africa. However, note that you also need to have the appropriate post qualification experience. For getting a jobs South Africa requires work seeker to have the following qualifications and skills which are considered critical. Please click here to read more.
Finding Work in South Africa:
Job Search Engines
There are several job search engines covering the job market in South Africa. Among the biggest job search engines in South Africa are:
www.jobs.co.za
www.careerjet.co.za
www.careerjunction.co.za
www.careers24.co.za
www.ioljobs.co.za
Good luck! And please share your tips and insights on our Facebook forum Living in South Africa'.
More information on Working in South Africa?
If you are interested in more in-depth, well-researched, up-to-date information and more South Africa facts:

Order your copy of the Living in South Africa guidebook directly from us. Simply click on the button below and find relevant information how and where to buy the book.
Disclaimer: This summary is for information purposes only and not for the purpose of providing legal advice. You should contact an immigration lawyer to obtain advice with respect to any particular issue or problem regarding your immigration to South Africa.
Image Credits for Jobs in South Africa: Image by MediaClub South Africa, SASOL engineer. Other images by SATourism, Shutterstock and own images.
Return from Jobs South Africa to Living in South Africa Homepage