Book Reviews
KZN Zululand Observer - 9 May 2014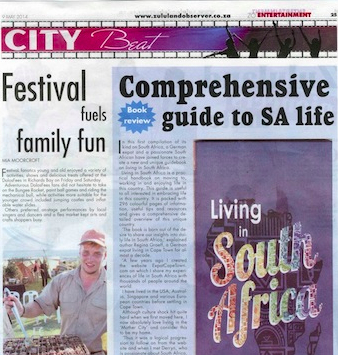 Tourism Indaba Daily News - 12 May 2014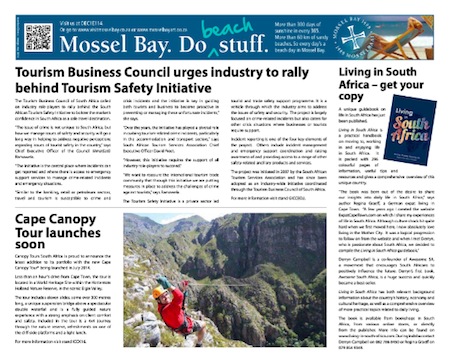 Read the article on page 13 of the newspaper here.
TravelMag SA June 2014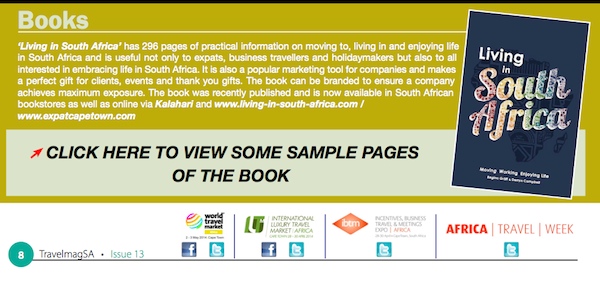 TravelMagSA is an insightful South African travel magazine with lots of valuable travel tips, interviews and stories. Read more here.
Hello Joburg Magazin July 2014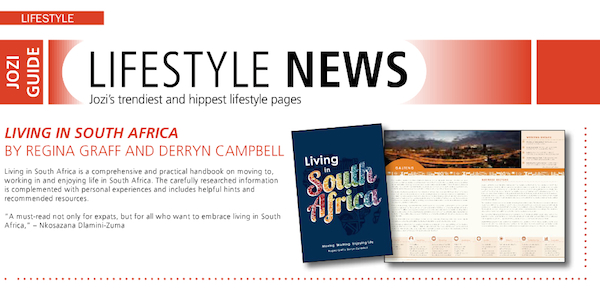 Read more in the July edition of the HelloJoburg Magazin, which is an amazing monthly magazine loaded with events and great things to do in Johannesburg and surrounds.

If you intend to write or publish a book review or article about the book for a local or international magazine or newspaper, please contact us to request a press review or apply for a sample copy of the book.
Thanks for spreading the good news.